Penelope Cruz was seen at LAX in a great fitting pair of Citizens of Humanity jeans...until you get to that turned up hem. A tailor can be your best friend - if you let him.



Rihanna in NYC. Hate the boots.



Queen Latifah in a pair of straight legs proving that plus-sized women SHOULD wear fitted (not tight) jeans to flatter their curves too!



Kelly Rowland rocked some leopard print flats with her white jeans to the car, but changed into heeled sandals for her destination.



Kelly Rowland again out in London wearing her boyfriend jeans.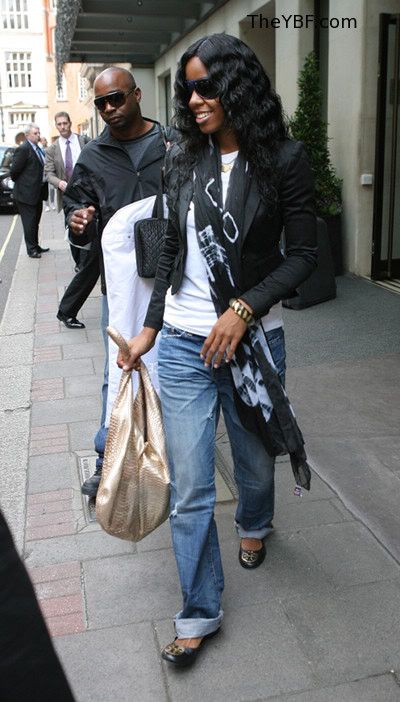 *overlooking the double denim* Wow, its been a long time since we've seen some bootcut, but it looks good.



Here's Heidi Montag in her jeans...and house slippers. I don't get it...



The great thing about denim that buttons or zips at the bottom hem is that they provide great versatility for heels or flats without having them drag on the ground.