Queen Latifah was spotted on the set of her new movie in NYC. Whether rocking a sporty look or a chic one, she always looks great.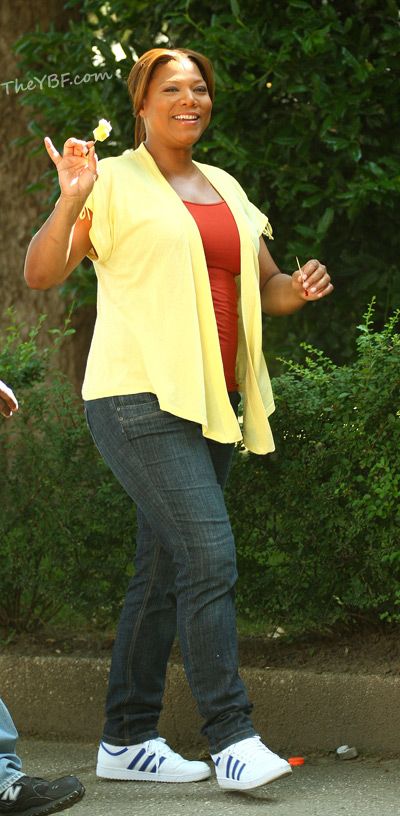 Jessica Alba was spotted leaving lunch in LA. I love the color of these jeans! Take note: if you're going to wear brightly colored jeans, its usually best to pair with neutrals.
I love the wash of Amber Rose's jeans, but I'd like them even more if those awkward DIY-looking holes weren't in them.

Whitney Houston was spotted in a long denim trench and denim jeans at the airport. This is the worst kind of double denim. It doesn't look like she tried the trend on purpose.
Rihanna was spotted leaving lunch in NY yesterday. She's not making her usual super-fashionable appearance, but the fit of these jeans are on point! However, those pointy dagger-like nails are
not
...
Lisa Raye was spotted out with a DIY-looking hole too.