When it comes to jeans, you can never go wrong if you ignore the trends and go for fit. If you have hips and thighs and curves galore, this is your time to shine. BUT, if you are very slender, wide legs can swallow you alive, so don't forget about your skinnies!
Here are some great wide-leg jeans.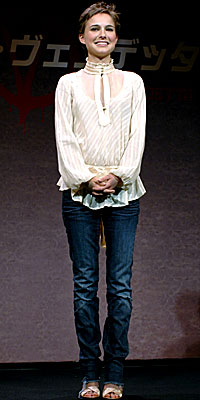 Here is Natalie Portman in her Earnest Sewn Harlan skinny jeans.