So, since I missed last week's (work was nuts), some of these include denim looks from then as well.

Amber Rose kept it much more casual than normal choosing to use her lime sneakers for a pop of color.

Eva Marcille
rocked the over-the-knee boot trend and an um interesting hairstyle. I'm really trying hard to find a super cute affordable pair. If anybody has seen any, please let me know!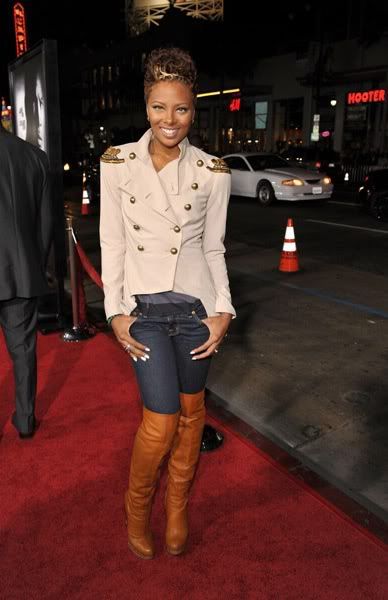 Expectant Mommy
Christina Milian
and her hubby, The Dream both in denim. I expected her to be a little less laid back and a little more fashionable during her pregnancy...
Mya looked cute in a great fitting pair of jeans. I say leave the formal summer heels at home though.

I love and fully appreciate Patricia Field's TALENT, so I'm going to refrain from saying anything negative here, but I do like these jeans!